---
Certification
From early childhood on, I have grown up with both German and English. Some more detail is given on page About me.
However, in order to also obtain a formal certification for professional work as a translator, I have attended a suitable course offered by the Public School for Foreign Languages in Hamburg from August 2003 until January 2004. The course serves to prepare pupils for the "Diploma in Translation" examination administered by the Chartered Institute of Linguists. Details about the course are available here.
I would like to take this opportunity to express my heartfelt gratitude to my teacher, Mr. David Erban. His work is outstanding, from both a didactic and an inter-personal viewpoint.
In January 2004, I passed the "Diploma in Translation" examination for the language combination Englisch —> German.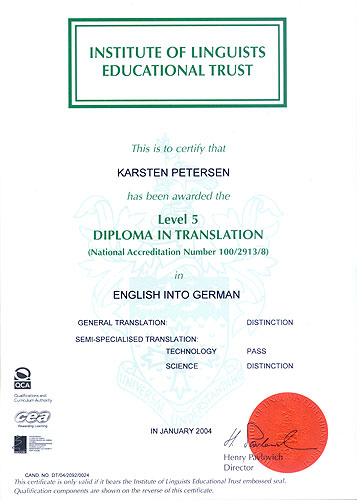 I passed the corresponding test in the reverse direction, for the language combination German —> English, in January 2006.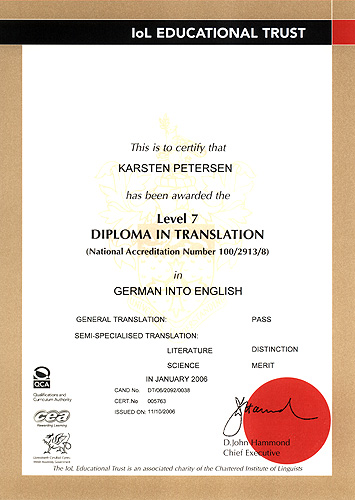 In order to have my knowledge of English assessed objectively, I passed the test "English for Speakers of other Languages" administered by the University of Cambridge in December 2003. Details about this exam are available here.